My oldest known McGovern ancestor is John McGovern, born March 10, 1809 in County Fermanagh, Ireland. I have been unsuccessful in locating the Parish or the Townland where John lived in Ireland, and therefore, have no information on his ancestors.
County Fermanagh, is located within the province of Ulster and is part of Northern Ireland. Fermanagh is often referred to as Ireland's Lake District, together with neighboring County Cavan. The county is approximately 75 miles from Belfast and 99 miles from Dublin. The county borders County Tyrone to the north-east, County Monaghan to the south-east, County Cavan and County Leitrim to the south-west and County Donegal to the north-west.
I wish that I had some images from the village where John lived, but since I haven't located that, here are some general images from County Fermanagh:
Lower Lough Erne. County Fermanagh, Ireland
Tully Castle, 15th Century Stronghouse in County Fermanagh, Ireland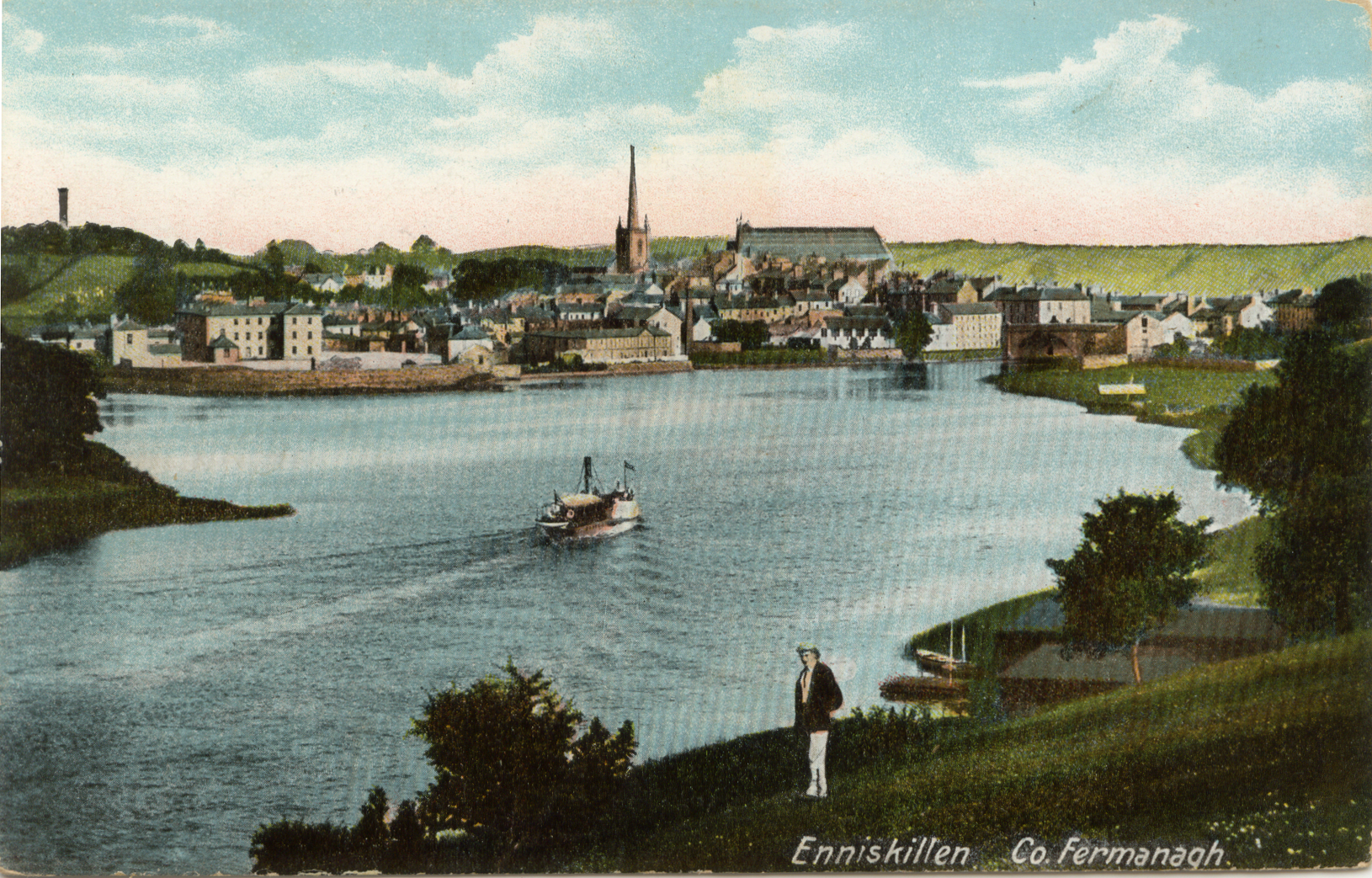 Between 1841 and 1851 Fermanagh lost 40,034 (25%) of her people. John came to the United States during this time period, sometime around 1846, and settled in Wilmore, Cambria County, very near to St. Bartholomew Church.
St. Bartholomew Church, Wilmore, PA